New year, new glow — at least, that's what the skincare industry is banking on for 2022. And though countless brands are pushing their cleansers, toners, and creams, there is one quick-fix productconsumers can't seem to get enough of: the face mask.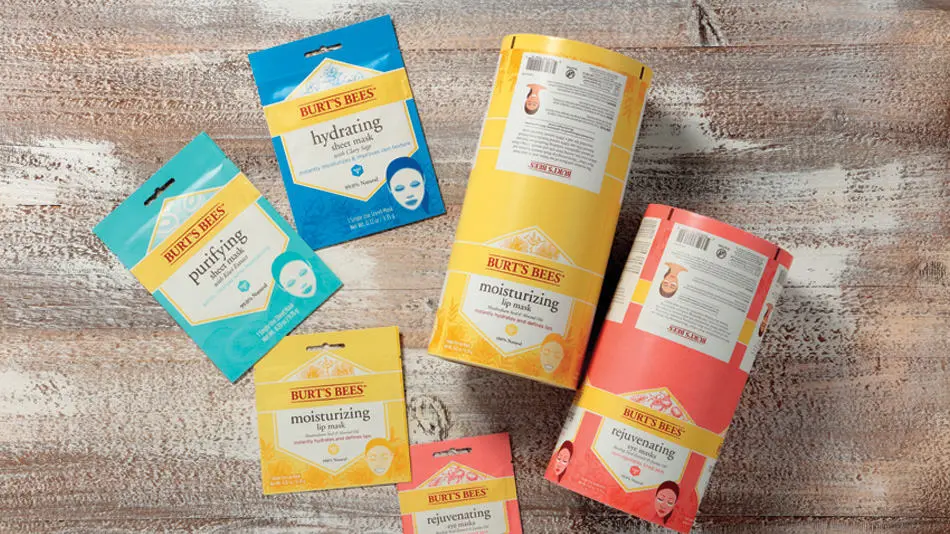 Check out the Instagram and Snapchat accounts of celebrities like Chrissy Teigen, Busy Philipps, and the entire Kardashian-Jenner clan, and you'll see dozens of snaps and videos of their (already flawless) faces smothered in clays or covered in funky-looking sheets. In each post, the stars look relaxed, indulgent even, as they sit above cutesy captions talking about the importance of skincare and self-care rituals.
There's a good reason why beauty influencers and consumers love applying (and sharing pictures of) their masking routines. Face masks are easy to use, come in a wide variety of price points suitable for every budget, and promise amazing results, ranging from anti-aging and wrinkle reduction to brightening and hydration.
While attaining visibly smaller pores in a single sitting is a definite perk, the benefits of face masks aren't only skin deep. The production of multi- and single-use masks has boomed over the past decade, and according to a report from Persistence Market Research, the global market is expected to rake in approximately $10,500,000,000 (yes, billions) by the end of 2026. Now, that's a number that can perk up even the most tired skin.
Of course, the beauty companies aren't the only ones reaping the profits. The packaging industry is also poised to make a lot of money as companies continue to rely on innovative packaging to both preserve and market their products.
Market Research projects that bottles and jars will be used to package the majority of face masks on the market, providing packaging companies with ample opportunities to sell custom pressure sensitive labels perfect for making brands stand out on the shelves and online. As mentioned before, celebrities are gaga for face masks at the moment. The more attractive the packaging and product, the more likely it is that one of Hollywood's big shots might sneak the label into a video or photo.
Branding is only one way to grab customer attention, though. More than ever, consumers are looking for relevant product information on their packages, including a list of ingredients, instructions for use, and expiration dates. Many "clean" beauty companies are also making their mark by printing which ingredients they don't include in their products, such as sulfates, formaldehyde, and parabens, while also adding if the masks are certified organic and cruelty-free. Remember, customers are looking for more than just quick fixes; they're also searching for products that are compatible with their lifestyles and values.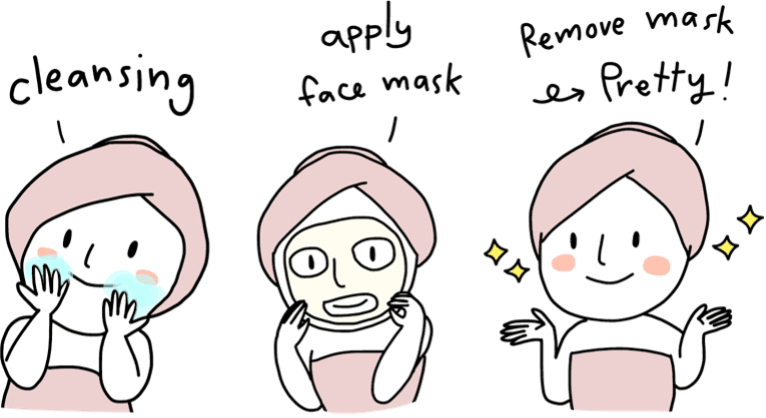 While bottles and jars aren't going anywhere anytime soon, flexible packaging is rapidly gaining popularity with skin-care companies worldwide. This trend shift is primarily due to the rise of Korean beauty (commonly referred to as K-Beauty), which often relies on flexible packaging for its products, including an array of single-use face masks. Though relatively new to the U.S. market, K-Beauty has stunned consumers with its innovative products (we're talking everything from run-of-the-mill clay masks all the way to bubble masks and snail-slime masks) and adorable packaging designs (you haven't seen cute until you've seen a sheet mask shaped like a panda!). U.S.-based companies have taken notice, too, especially since K-Beauty is expected to make a whopping $7.2 billion on its skin-care lines alone by 2020.
K-Beauty owes much of its success around the world to its creative marketing and efficient, cost-effective, and beautiful packaging. Flexible packaging, which includes pouches and cosmetic sachets, provide the perfect vehicle for skin-care products that need to stay fresh from the production line and shipping facility all the way to a consumer's home. As Standup Pouches notes, this is because flexible packaging contains many layers of thin, yet durable, plastics and foils that resist outside air and contaminants, allowing masks (cloth sheet and otherwise) to maintain the proper moisture levels.
Flexible packaging, though often not recyclable, is more sustainable than other packaging options, as well. Unlike bulkier packaging (jars, bottles, or boxes made from alternative materials), flexible packaging minimizes a company's shipping costs and carbon emissions, thanks to its light weight and pliability. That's great news for companies looking to ship out as much product as possible without exceeding their budgets and even better news for shoppers, who can stock up on their favorite facial goodies in a single trip to the store. Products that can make you look and feel better? Count us in!
Face masks are just the beginning, too. Many companies are starting to expand their brands and are exploring single-use masks (sold separately or in boxed bundles) for hands, feet, hair, lips, chests, and even pregnant bellies, meaning the demand for flexible packaging is only going to increase over time.
Interested in learning more about how beautiful, durable labels and flexible packaging can help your company expand its reach? Contact us by for recommendations and more.